Fieldwork
Exploring the environment for hidden information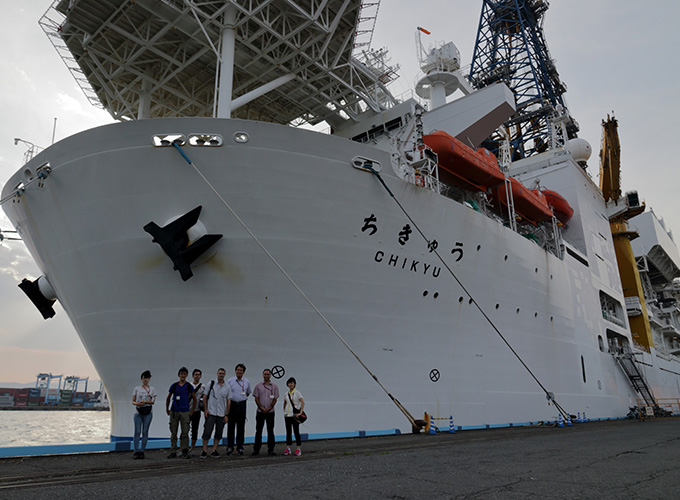 Our fieldwork is typically conducted in aquatic environments in order to sample the ocean floor or the lake floor, typically by sediment coring or other drilling techniques. When targeting soft sediments, our goal is often to obtain a continuous record of past environmental change. We also target fossil coral reefs to understand the history of sea-level change and collect water samples for measuring radiocarbon to better understand circulation patterns.
Over the years, we have used a variety of platforms for fieldwork, including the JOIDIES Resolution (USA), The Hakuho Maru (Japan), and the Sonne (Germany), as well as a number of smaller vessels and stationary platforms. Members participate in scientific ocean drilling, including the current International Ocean Discovery Program (IODP), as well as the previous Integrated Ocean Drilling and Ocean Drilling Program (ODP).
The sedimentary material allows us to study a variety of phenomena, from the origin of abrupt climate change in the geological past and ice-sheet dynamics to the history of volcanic eruptions and earthquake-related tsunamis.